The Foreigner
By Larry Shue
Show #80 August 9-24, 2008
Directed by Daniel Johnsen
Produced by Deborah Johnsen
CAST
Froggy LeSueur........................John Welsh
Charlie Barker..........................Dave Huber
Betty Meeks.............................Arita Trahan
Rev. David Marshall Lee............David Trachtenberg
Catherine Simms......................Sara Locke
Owen Musser............................Michael Obertholzer
Ellard Simms............................Ryan Hitchcock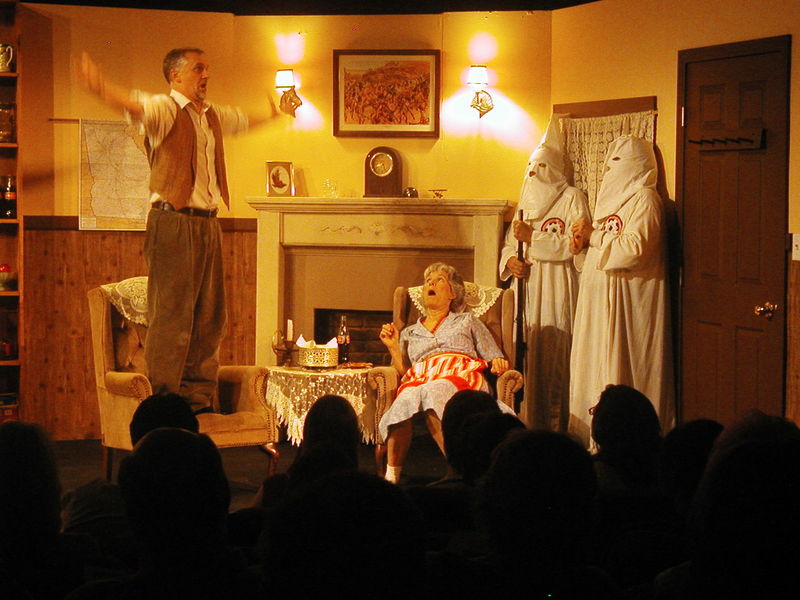 The Foreigner arrives at Betty Meeks Lodge and Resort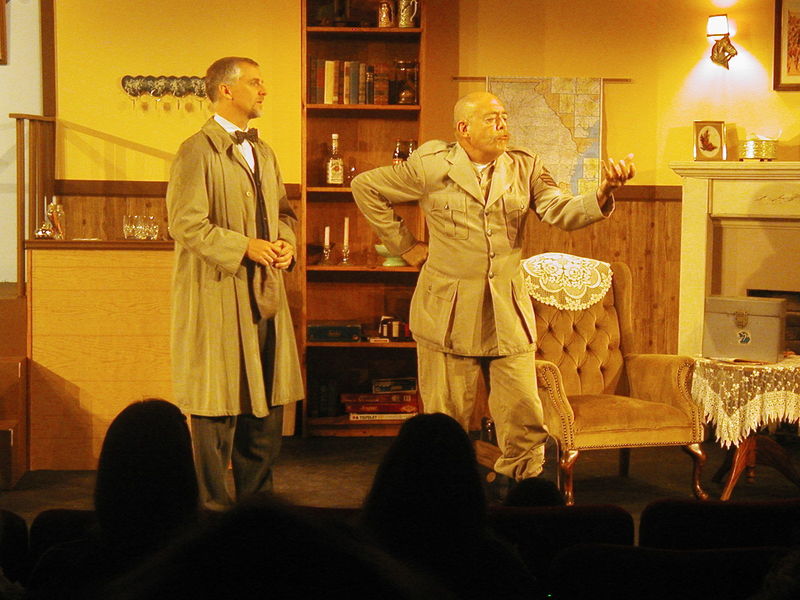 Charlie Barker (Dave Huber) doesn't want his friend Froggy (John Welsh) to leave him alone.
Culture Clash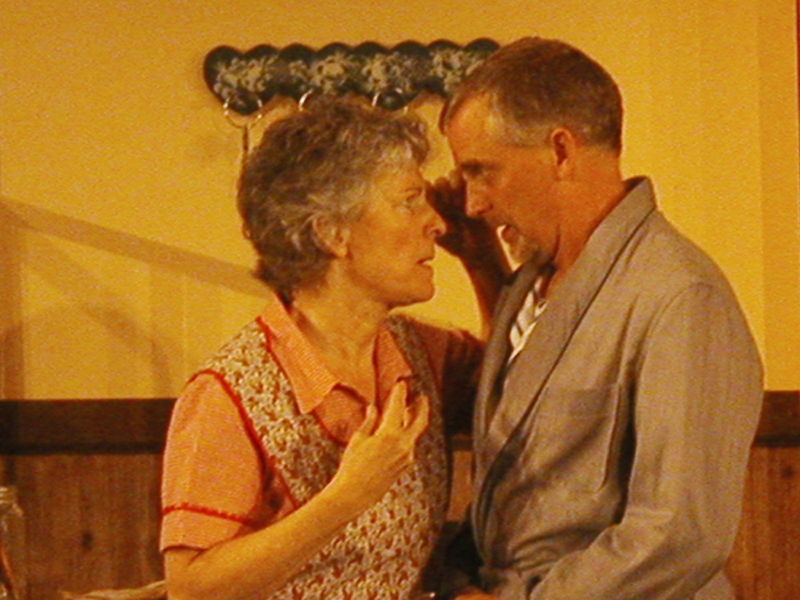 Betty (Arita Trahan) tries to communicate with her new guest (Dave Huber).
Love Blooms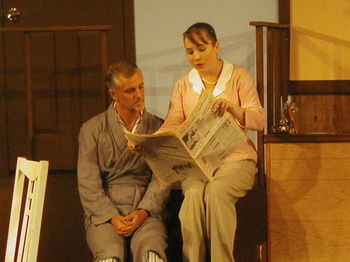 Charlie (Dave Huber) listens intently as Catherine (Sara Locke) reads him the paper.
The Heavies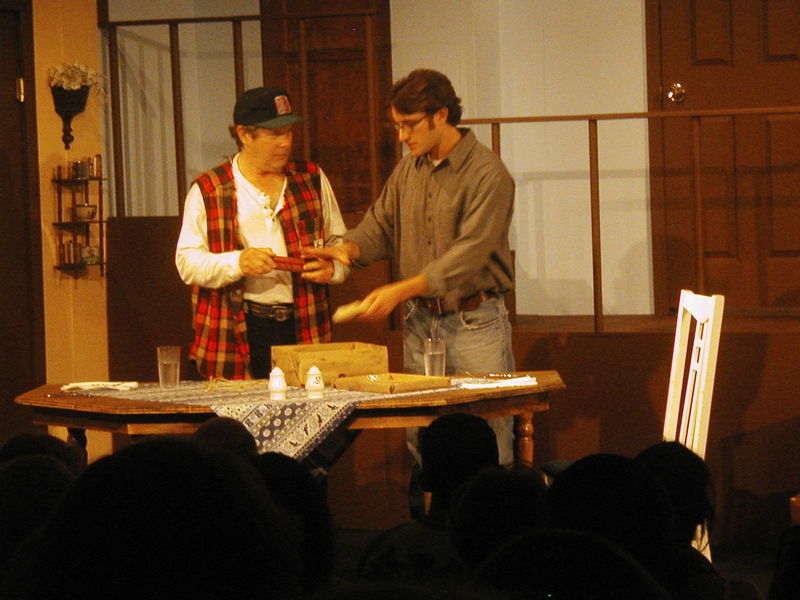 Owen Musser (Michael Oberholtzer) schemes with the two-faced Rev. David (David Trachtenberg) to take over the lodge.
Everybody's Favorite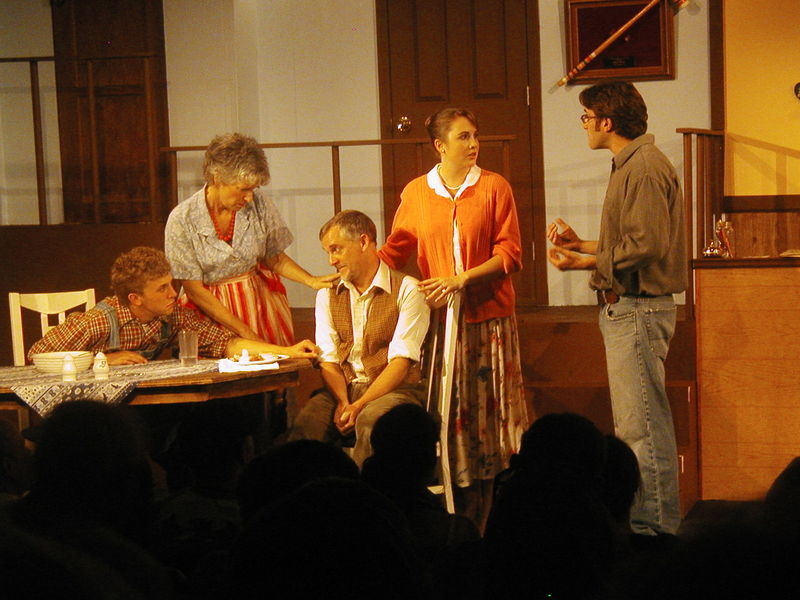 Everyone sympathizes with Charlie, much to Rev. David's frustration.
Language Lesson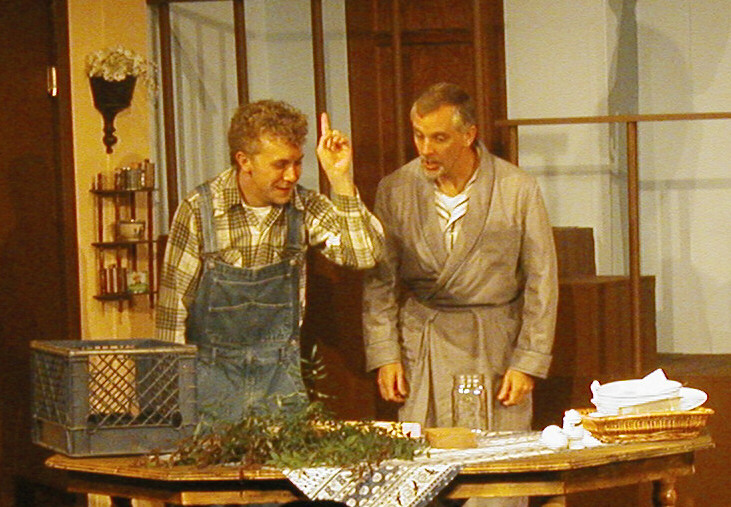 Ellard (Ryan Hitchcock) finds he has a knack for teaching as he "learns" Charlie (Dave Huber) how to speak English. Ryan Hitchcock and Dave Huber won the season ticket holders awards for Best Supporting and Best Actor for their efforts.
The action takes place in the mid-1980's at Betty Meeks' Lodge and Resort in Tilghman County, Georgia
Technical Director...............Mark Stegman
Costume Design................Bonnie Koch
Lighting Design.................Jamie Hitchcock
Set Design........................Cody MacKenzie
Prop Design......................Sofia Siegel
Lights...............................Kari Stenberg
Photos by..........................Kari Stenberg