The Apple Tree
Directed by Catherine Rahm; Produced by Joseph Bell; Choreography by Vicki Kirk
July 26-August 11th, 2013
The Apple Tree
"The Apple Tree" was written by Jerry Bock and Sheldon Harnick with additional book material by Jerome Coopersmith. Based on stories by Mark Twan, Frank R. Stockton nd Jules Feiffer. The show consists of three stories:
1. "The Diary of Adam & Eve"
2. "The Lady or the Tiger"
3. "Passionetta"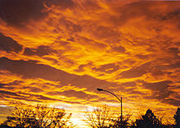 The Cast
God.........Henry Parke
Adam......Joseph Bell
Eve.........Catherine Rahm
Snake,,,,Jeff Thorsen
Balladier/Producer....Rene Laramore
Queen Erin/Reporter...Debbie Lowe
Princess Barbara/Blogger...Maria Sermonia
Prisoner/Narrator....Henry Parke
Nadjira/Ella...Sydney Berk
Bride/Stagehand.....Therese Hawes
Barbarian Woman/Godmother....Carol Bratcher
Guard/Flip...Tyler Guillory
Sanjar/Director...Matthew Elszy
Barbarian Woman/Mrs. Fallible...Sharon McDowell
Insert Another Sub Header Here
This is the first show of ELATE's 2013/2014 season.